Tabonina BIS
Within Livingstone town, 7.5 miles from the Falls, and a short walk from the city center (1.8km from the Livingstone Museum), Tabonina BIS offers a choice of eight air-conditioned rooms located within a large and peaceful tree-planted garden.
Four of these rooms are in the main building and the other four are located in separate buildings, including one cottage.
Swimming pool
Wifi
Air-conditioning
Large garden
Activity desk
Close to town center
Secure car park
for best rates, contact us directly
Contact Us
Directions
Room Rates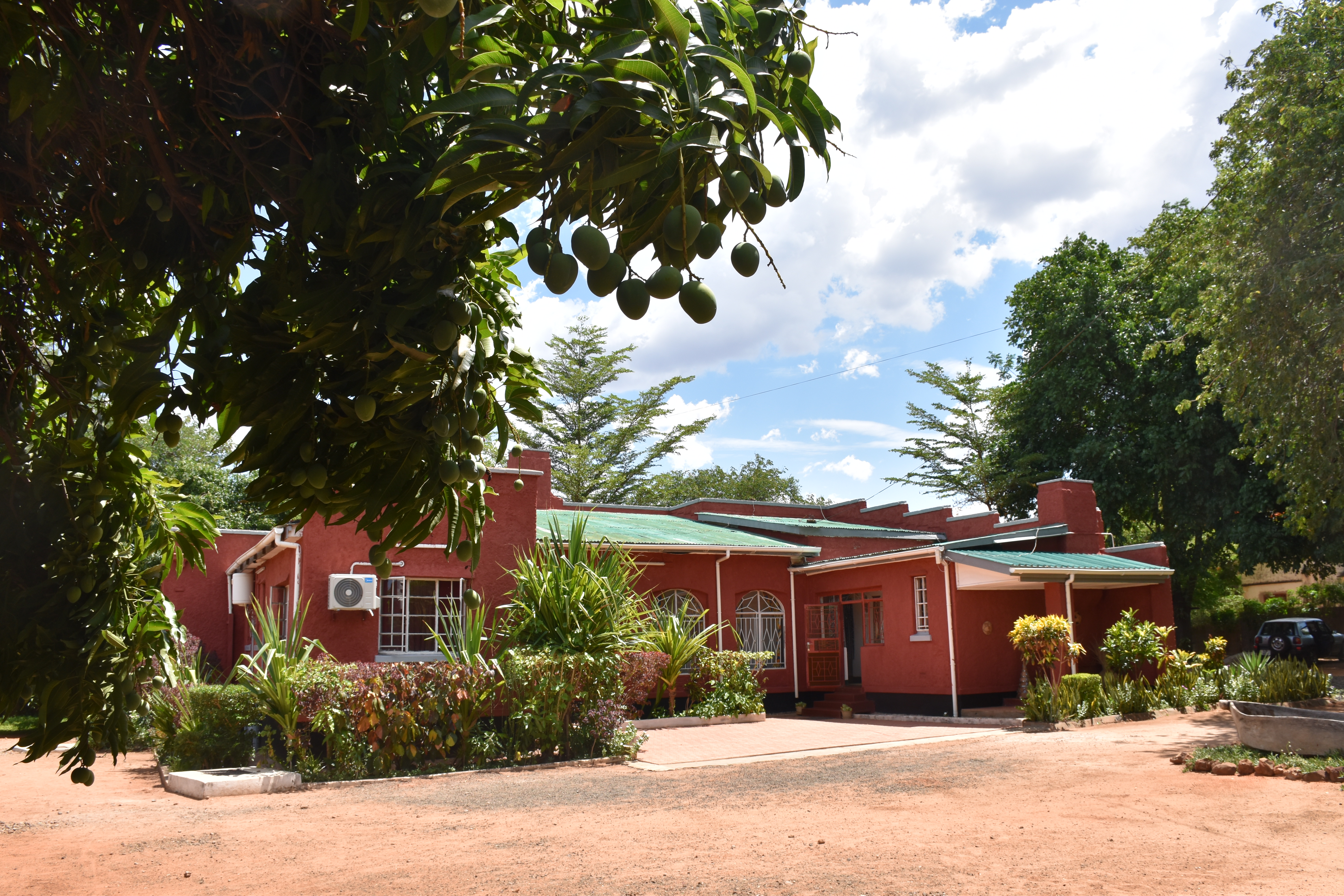 Prev1 of 36Next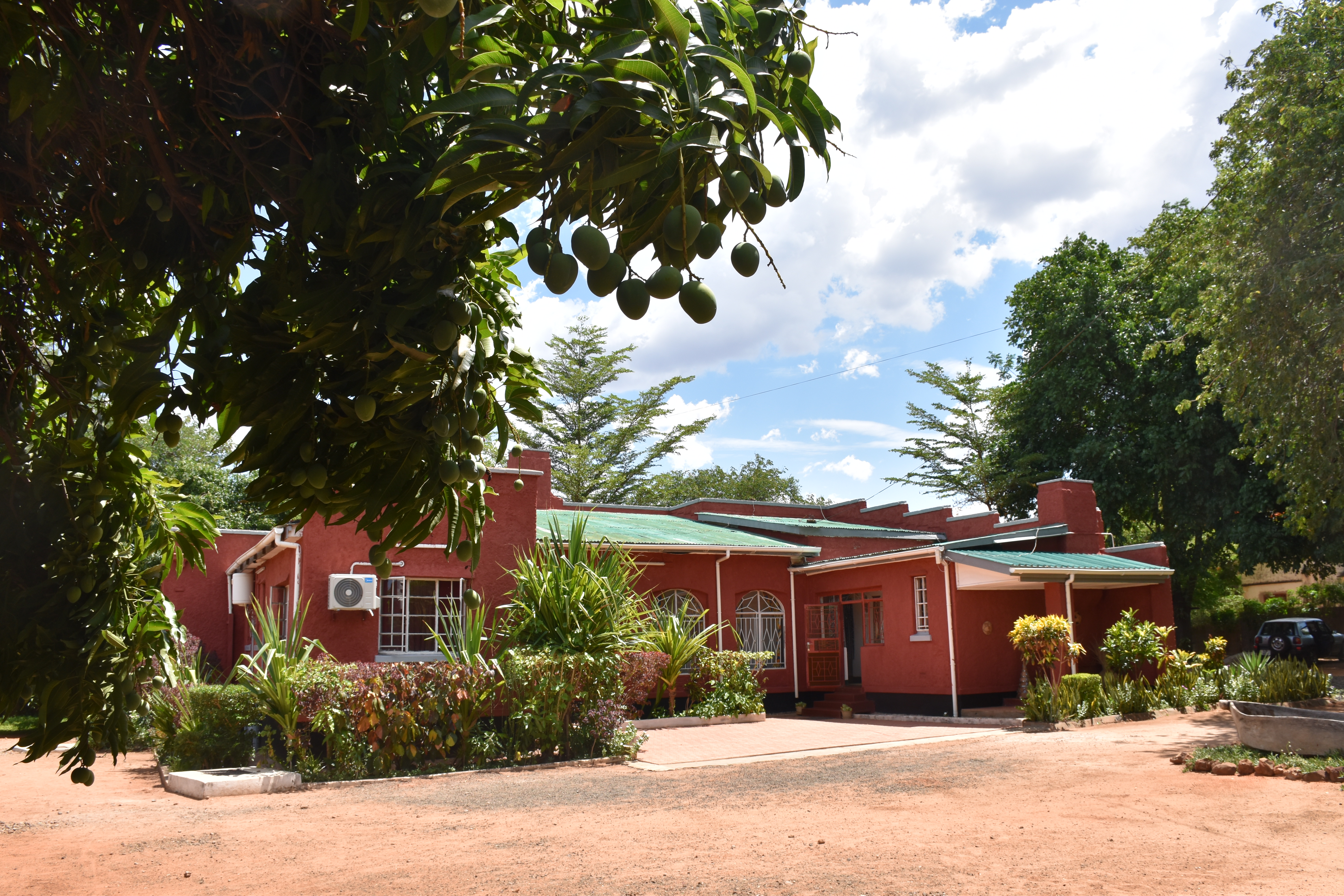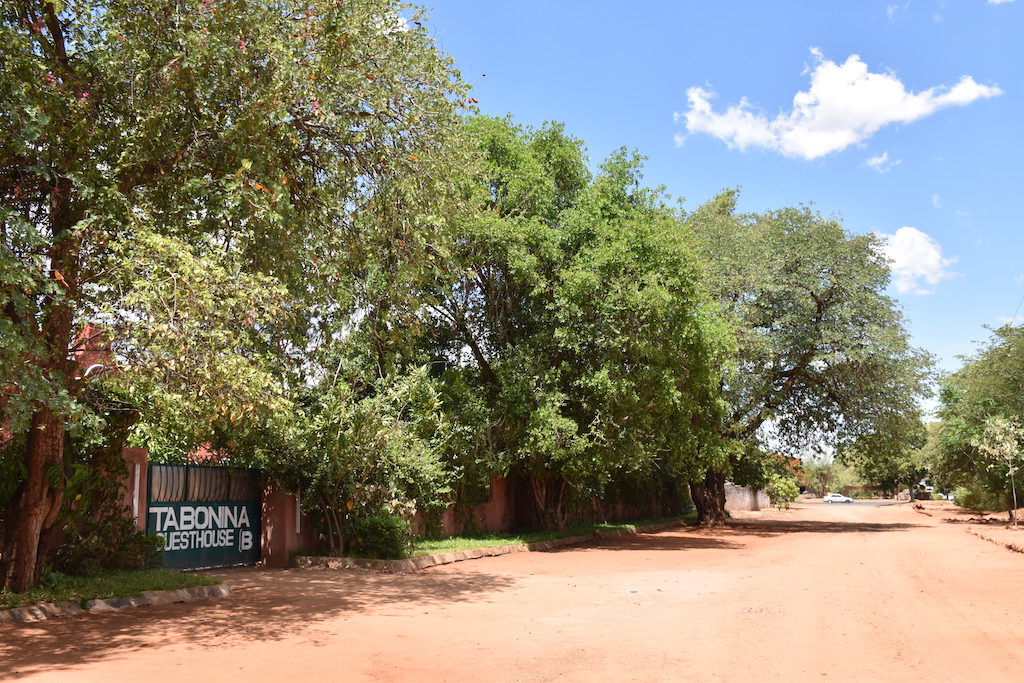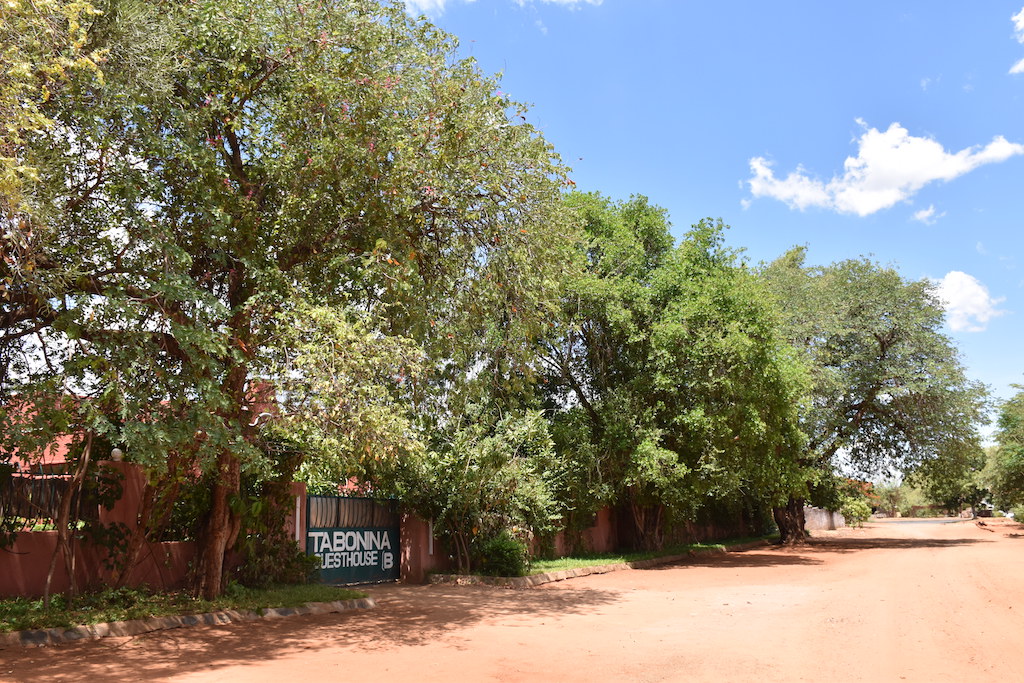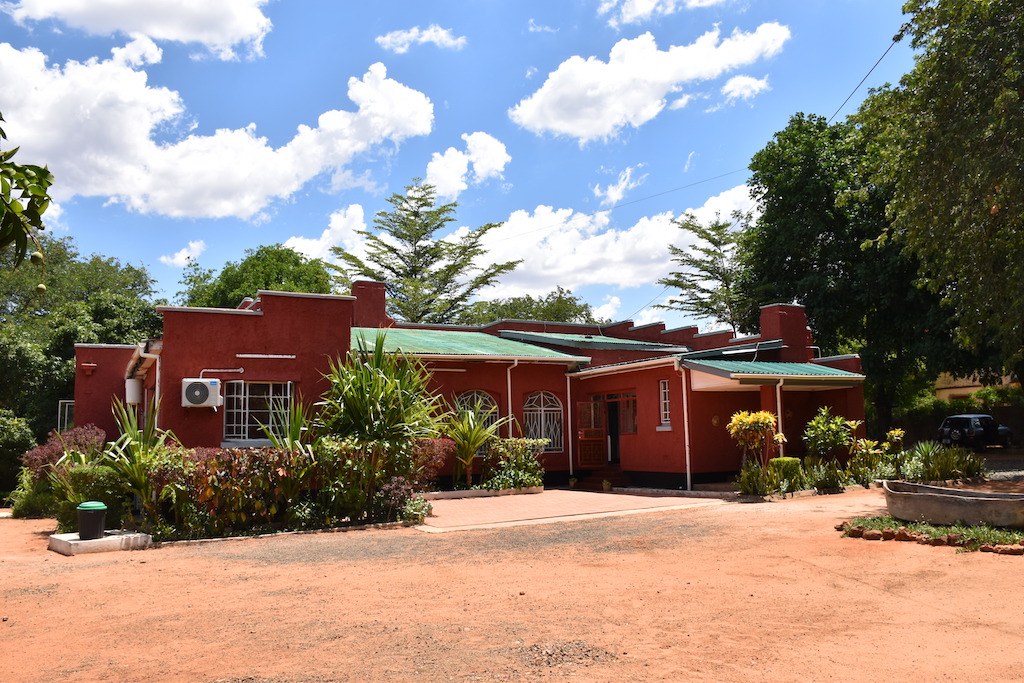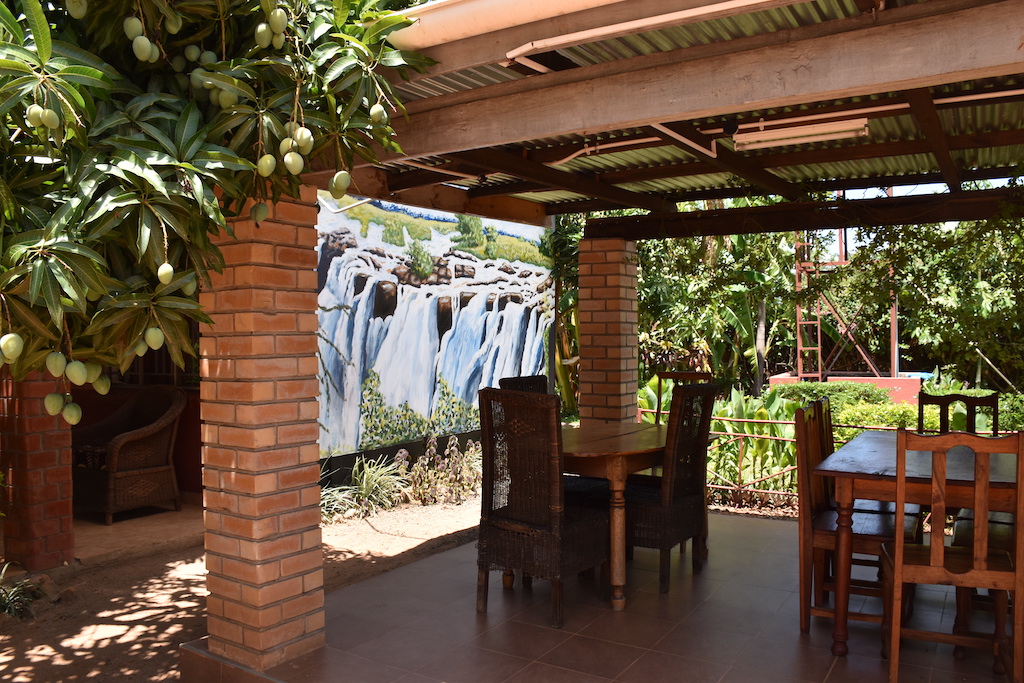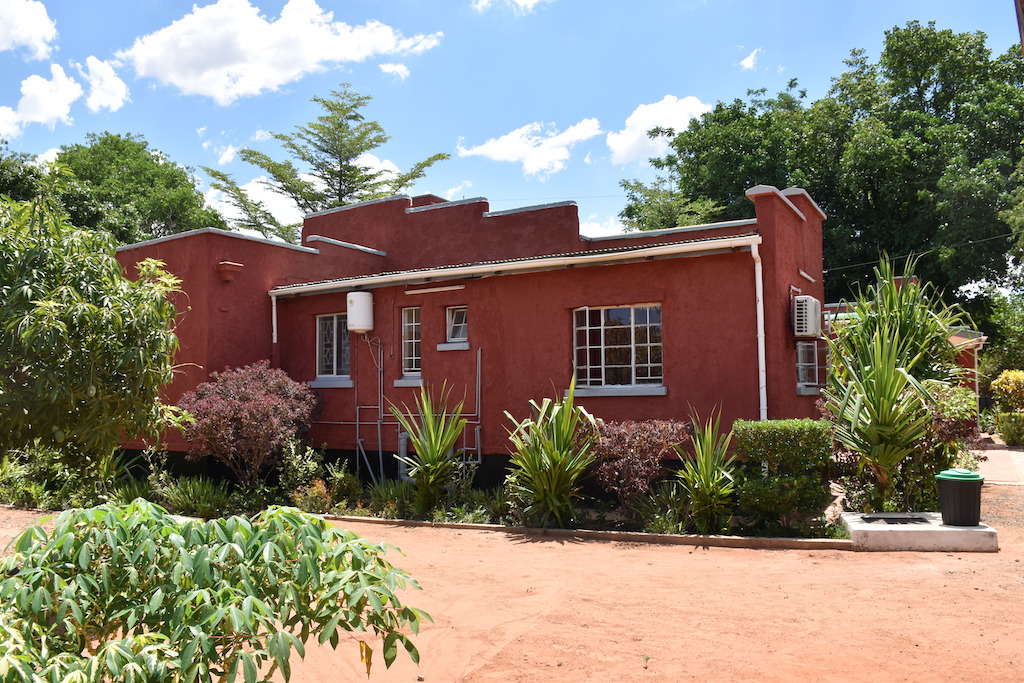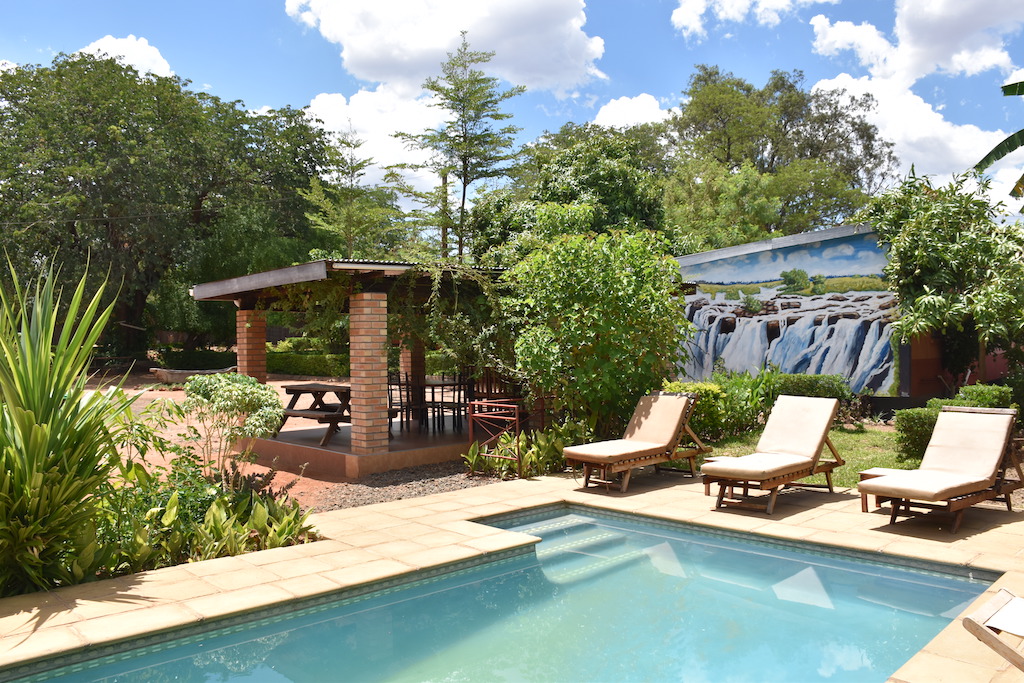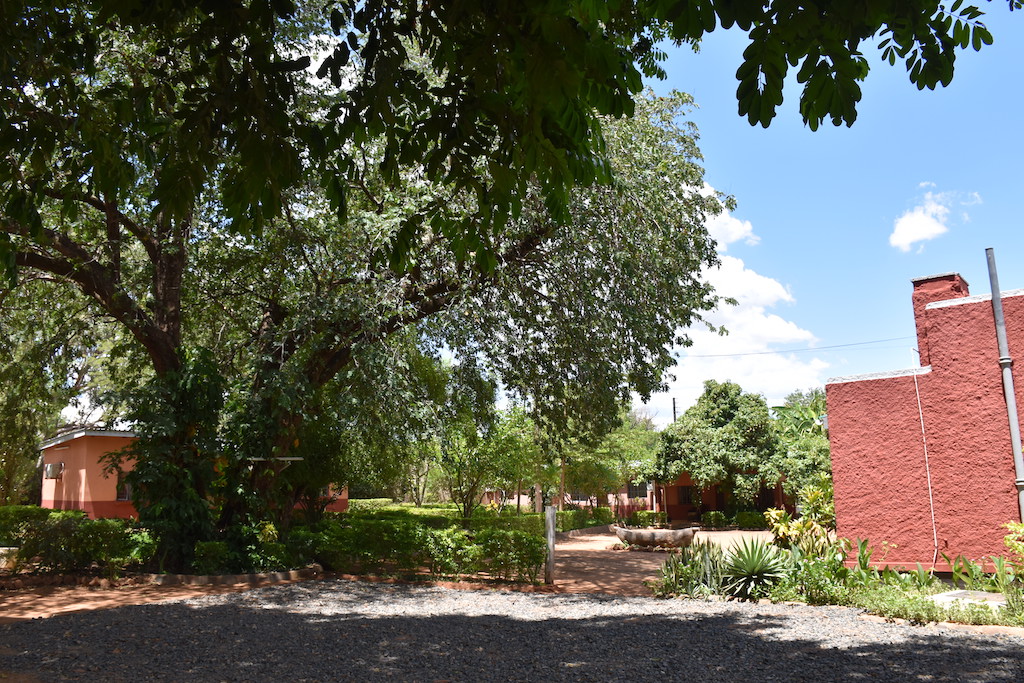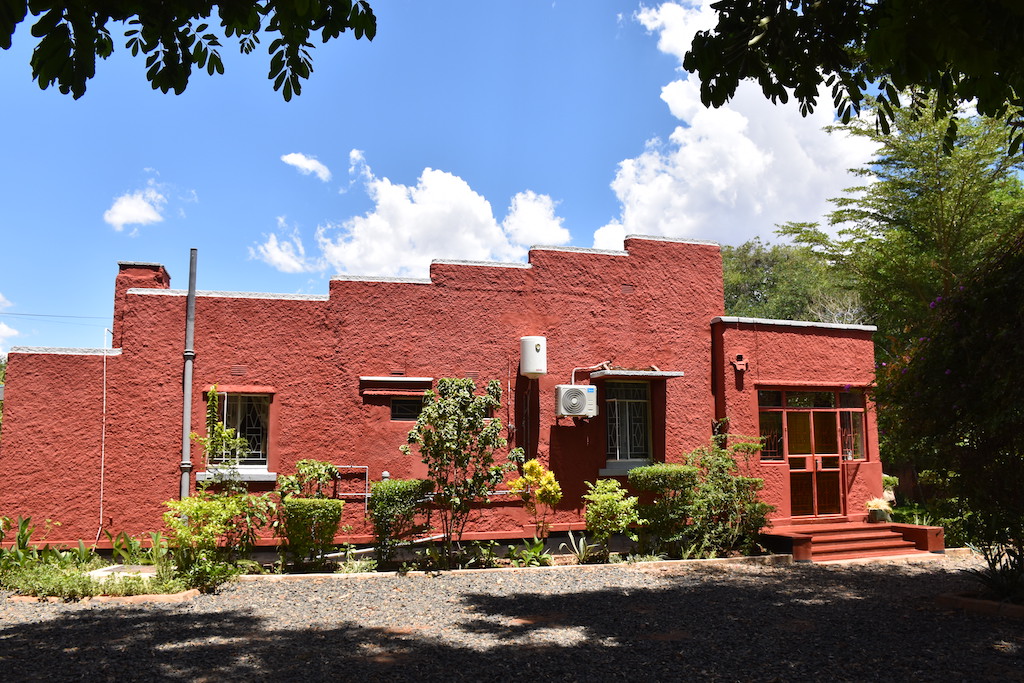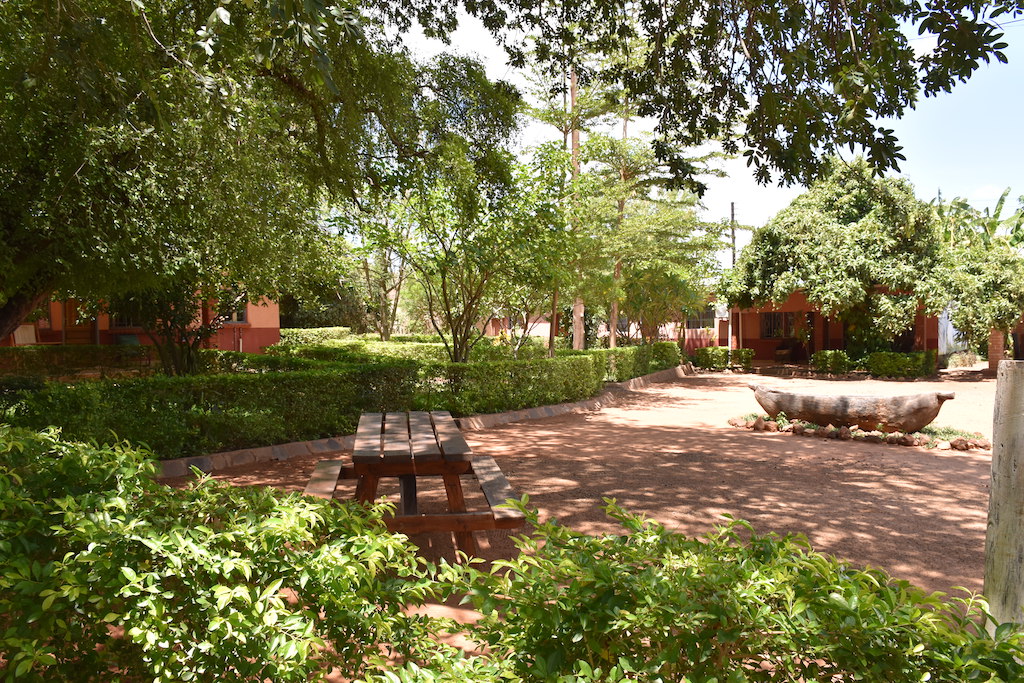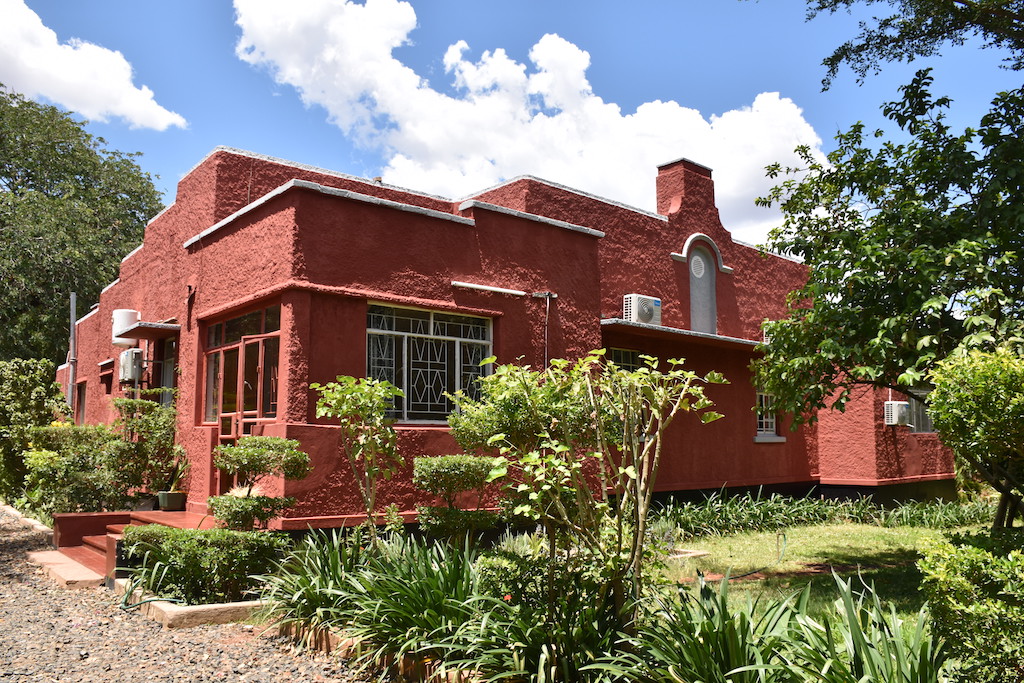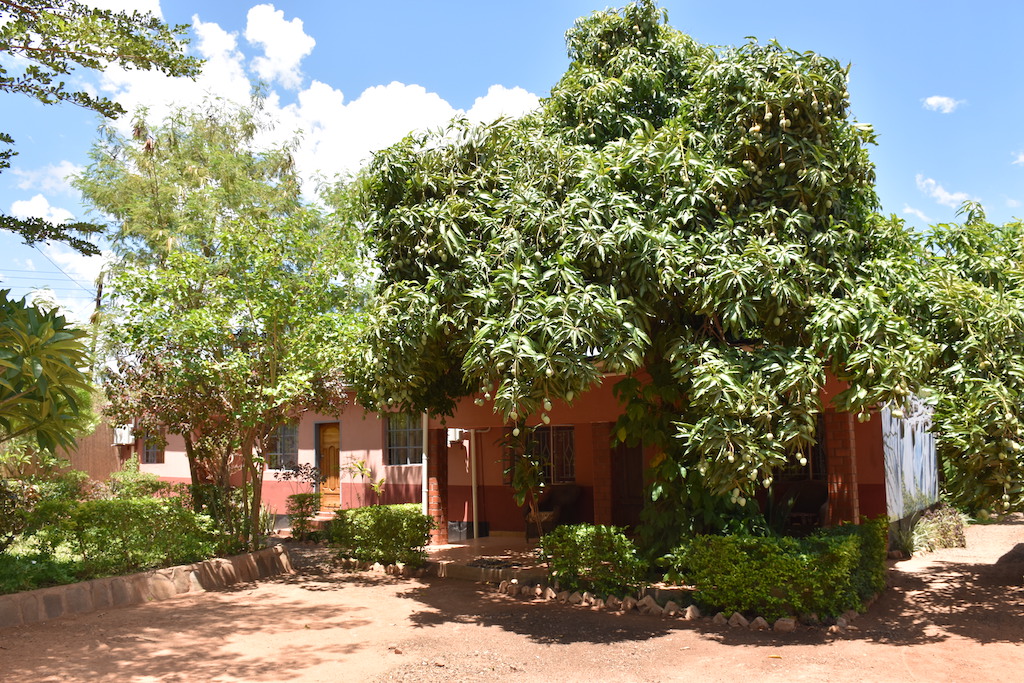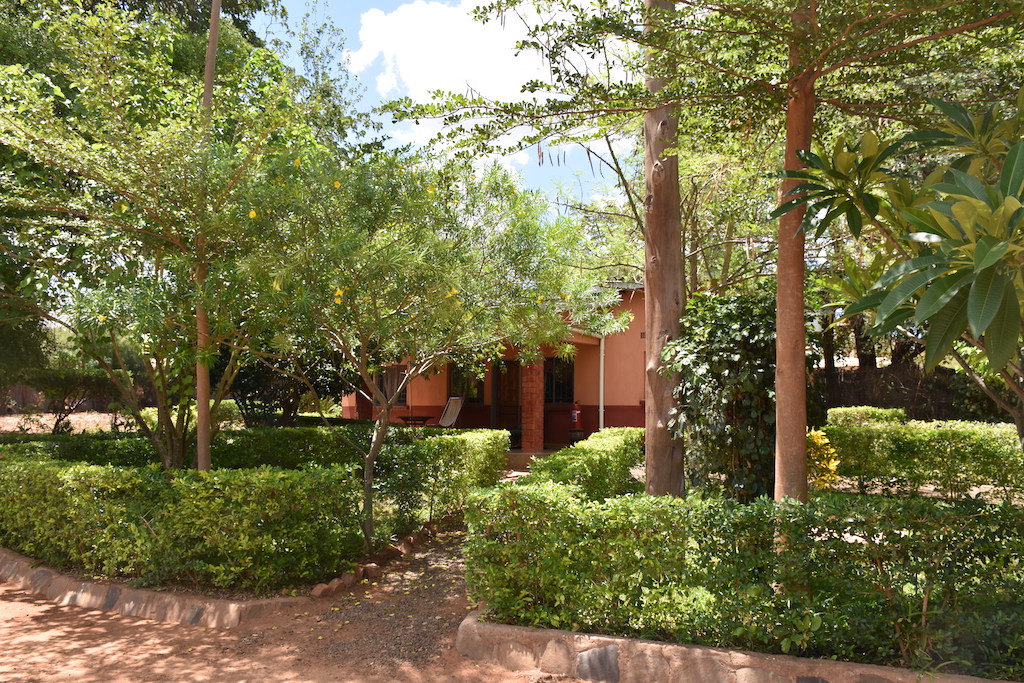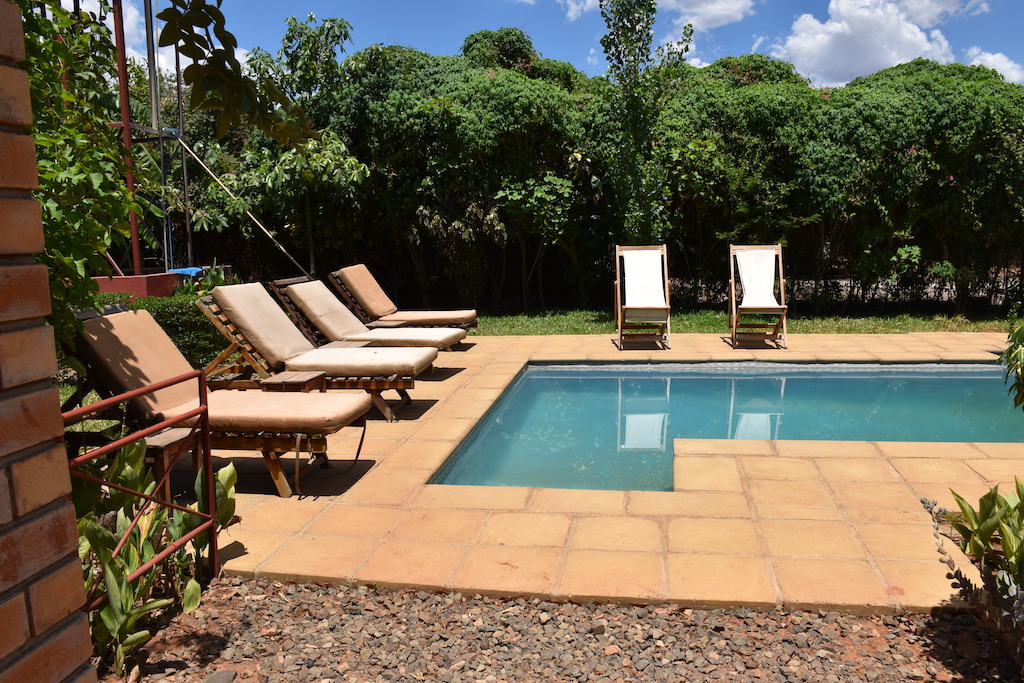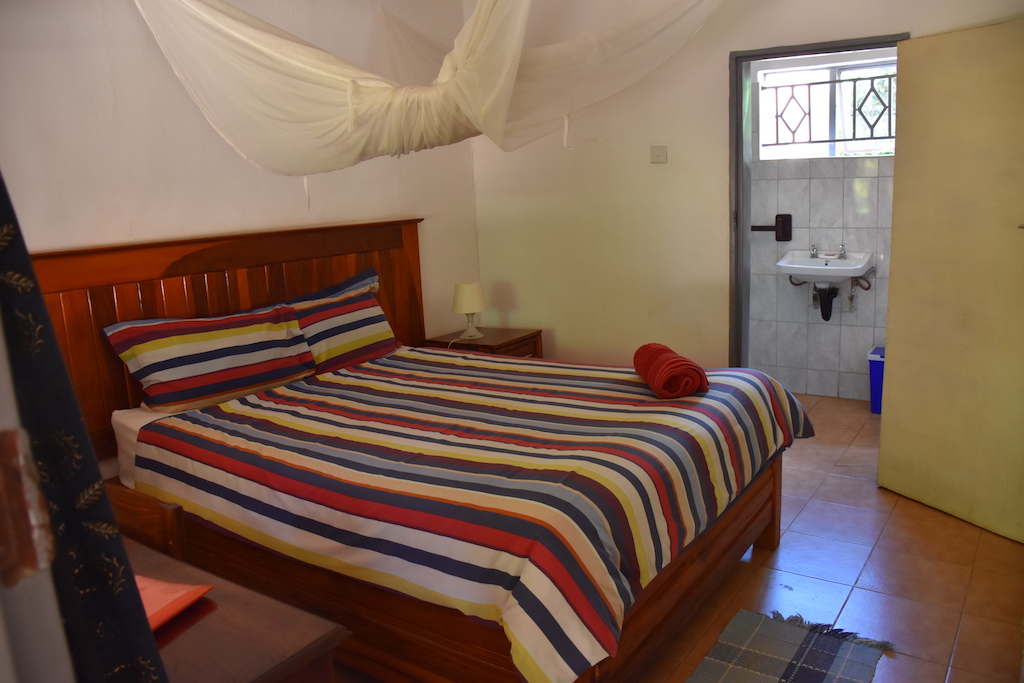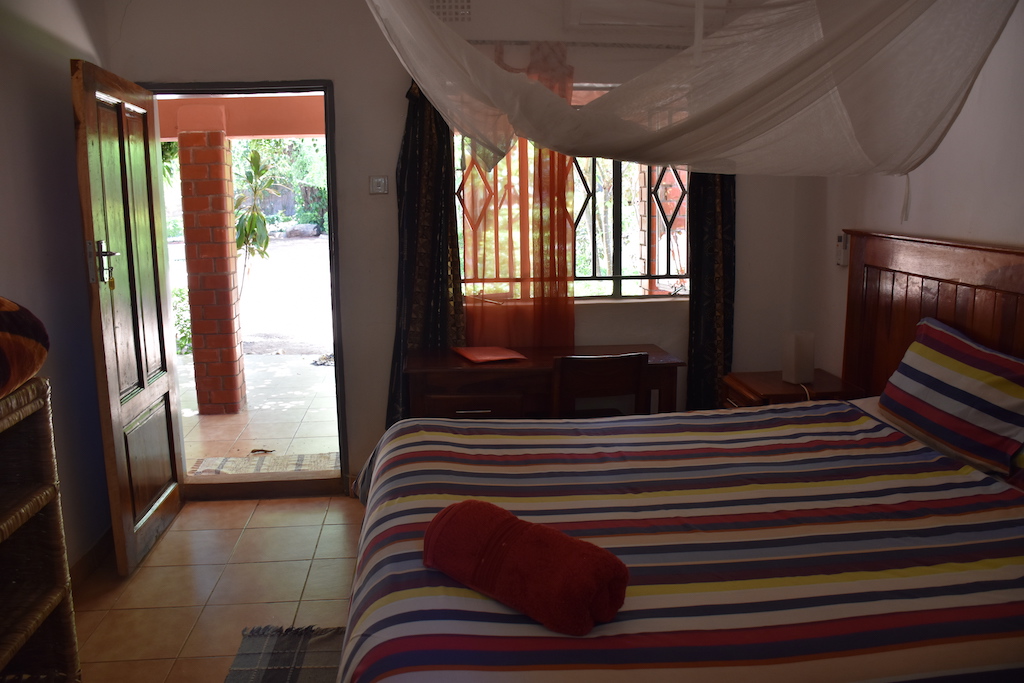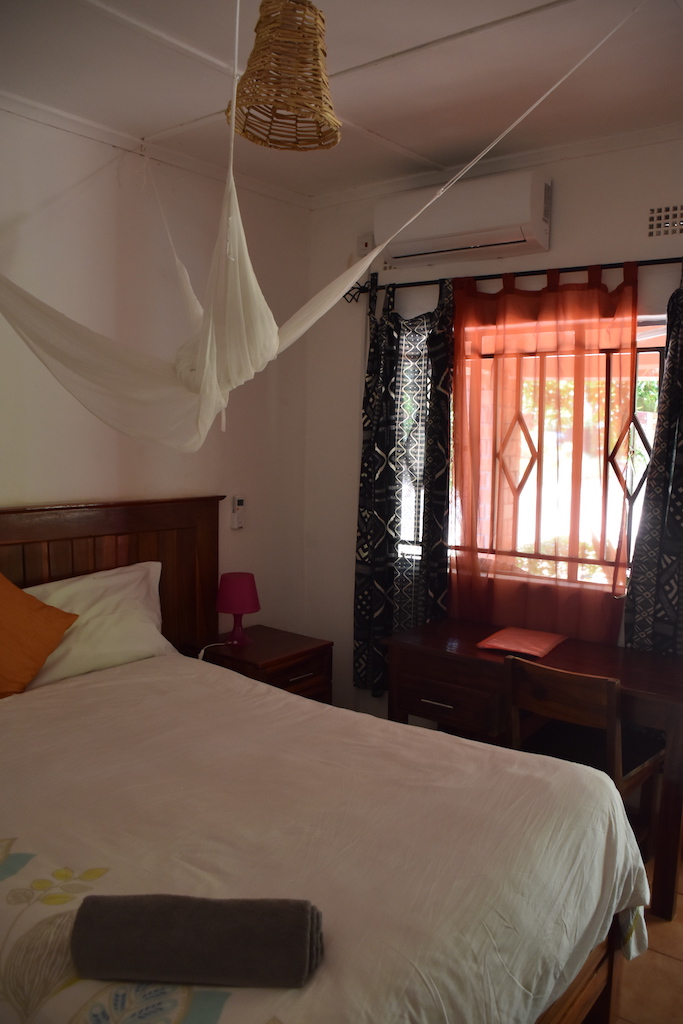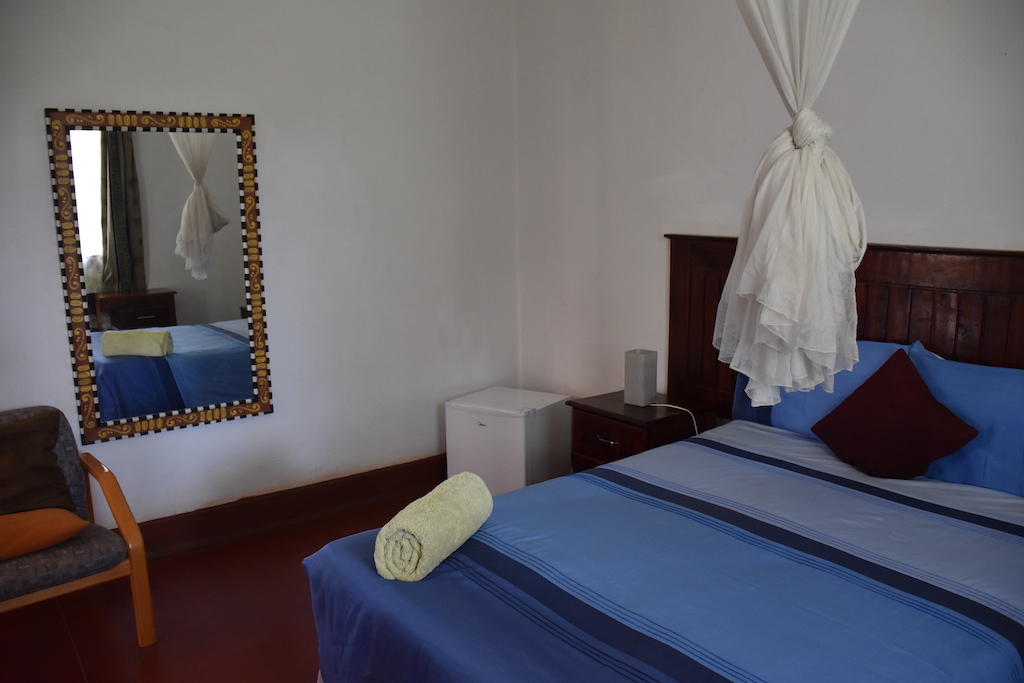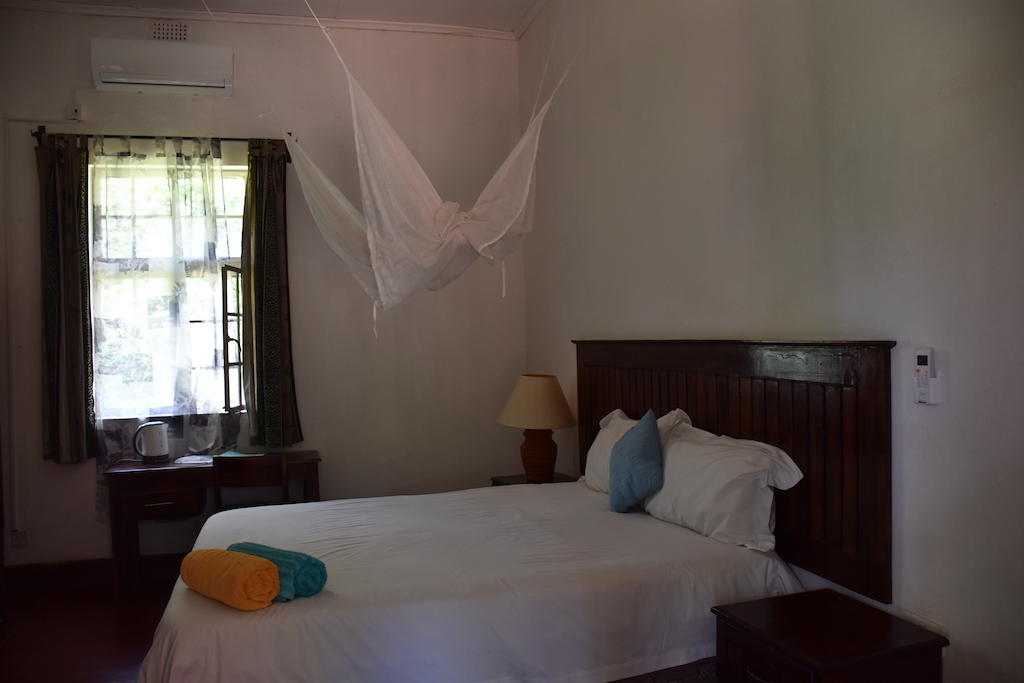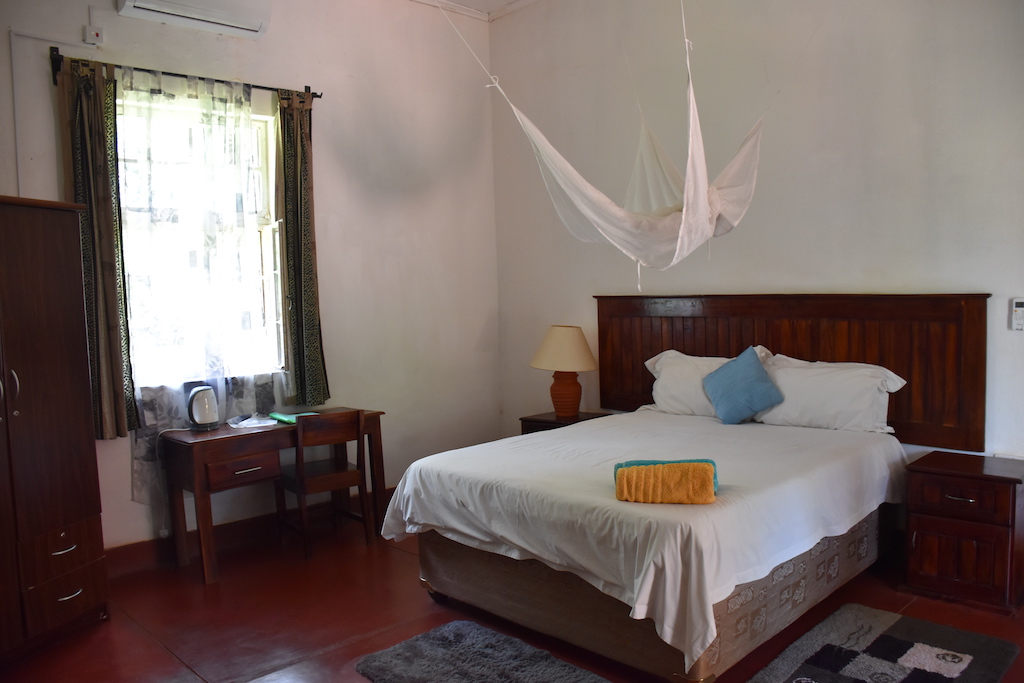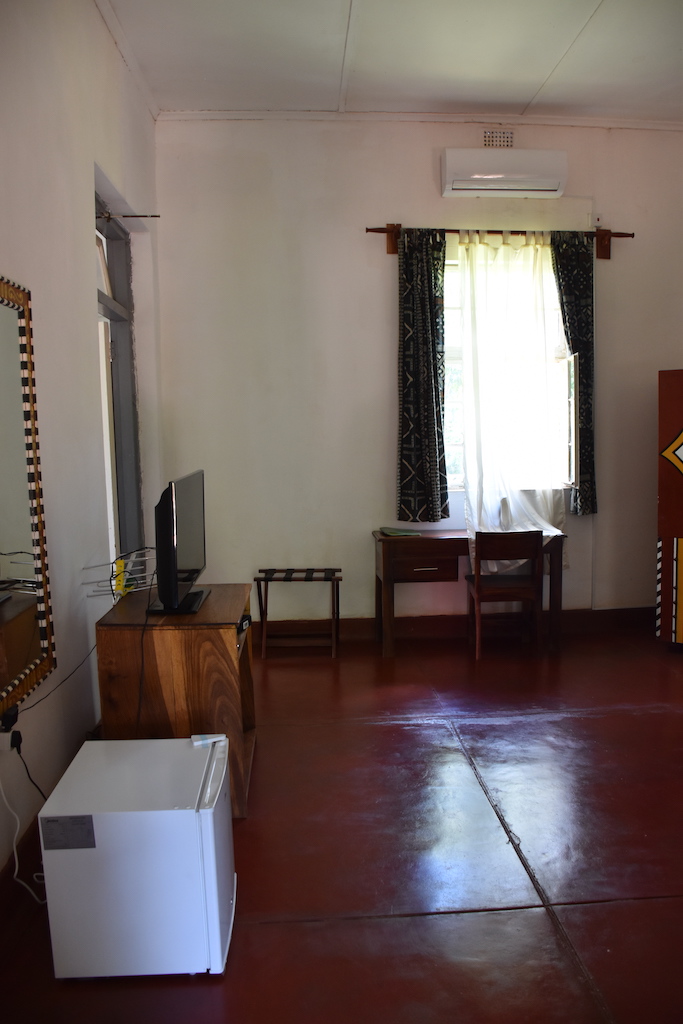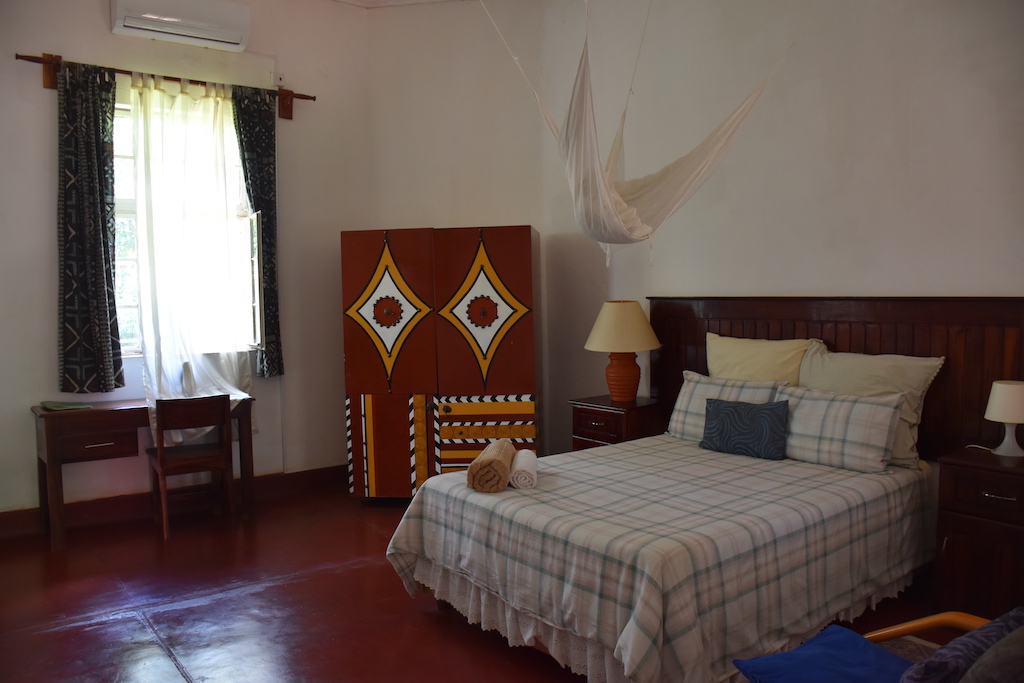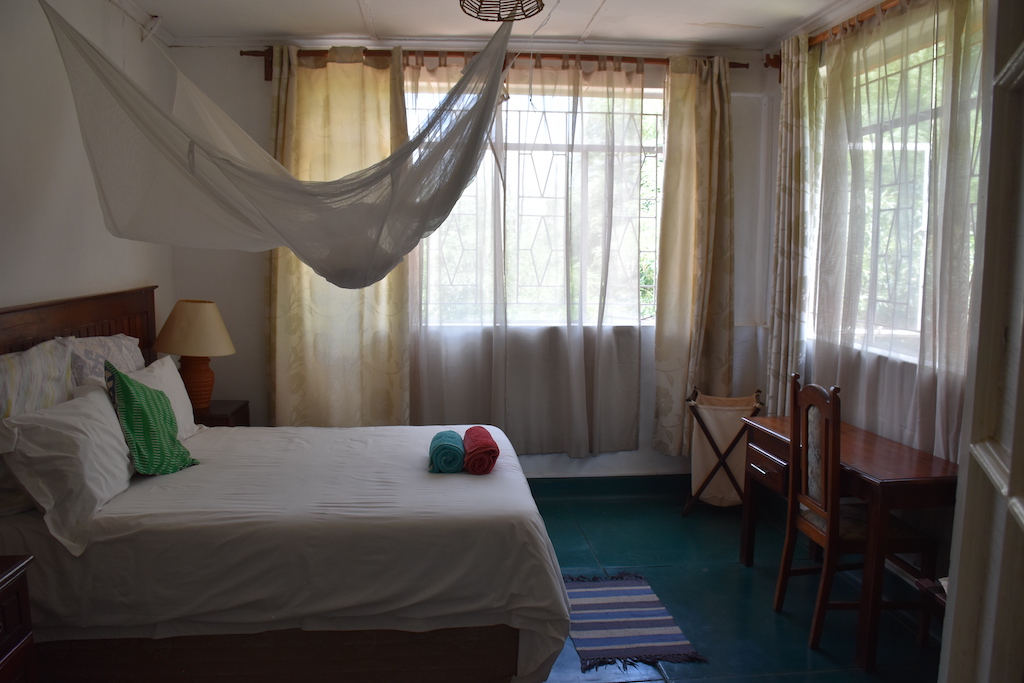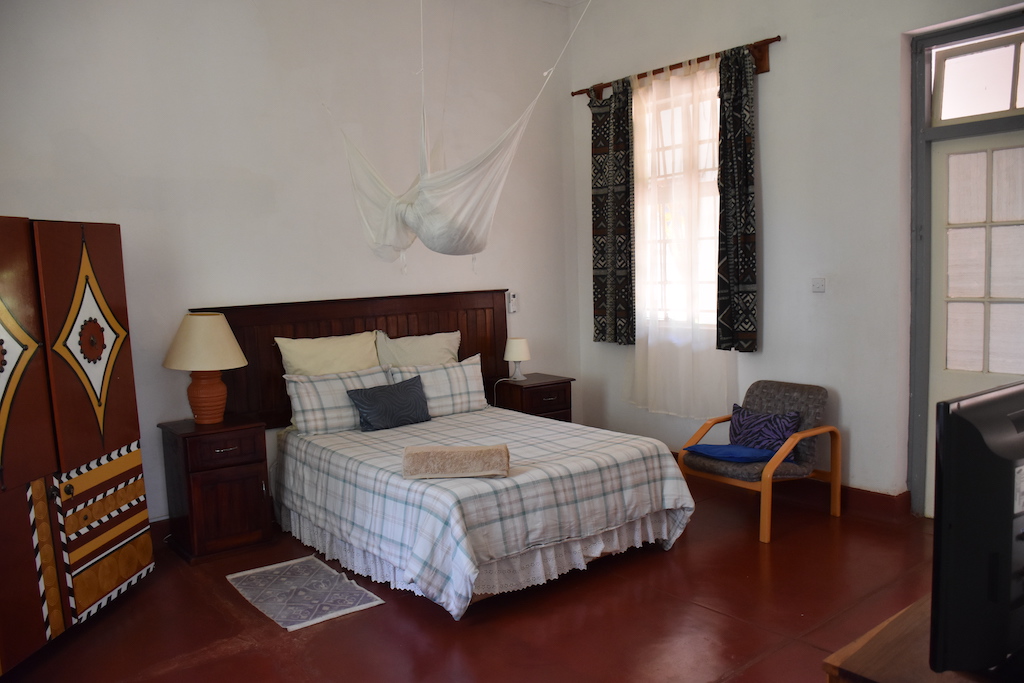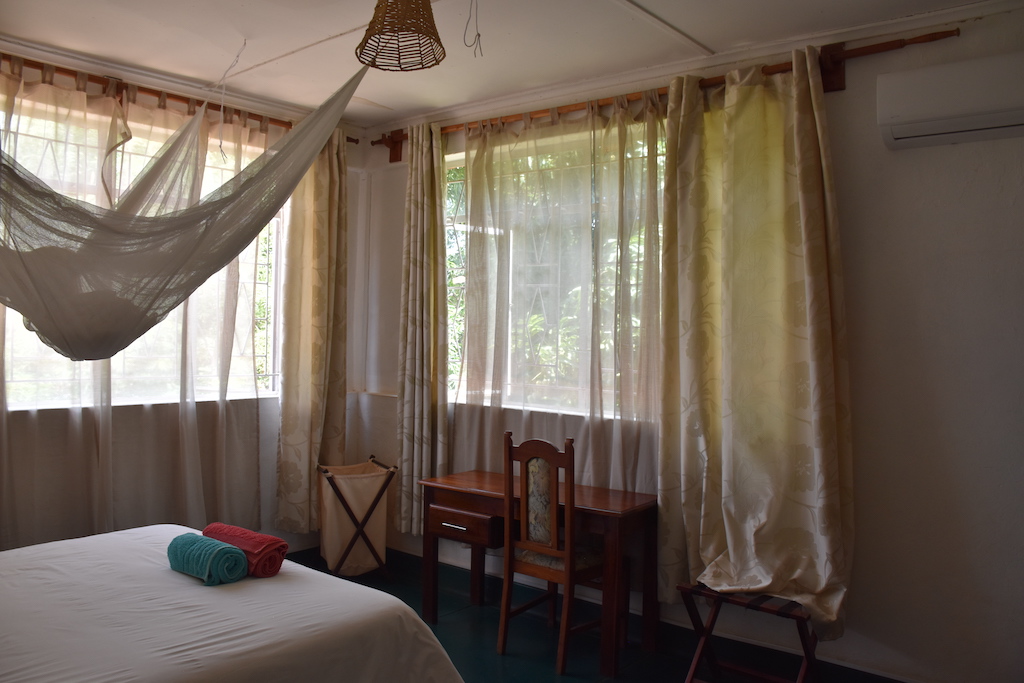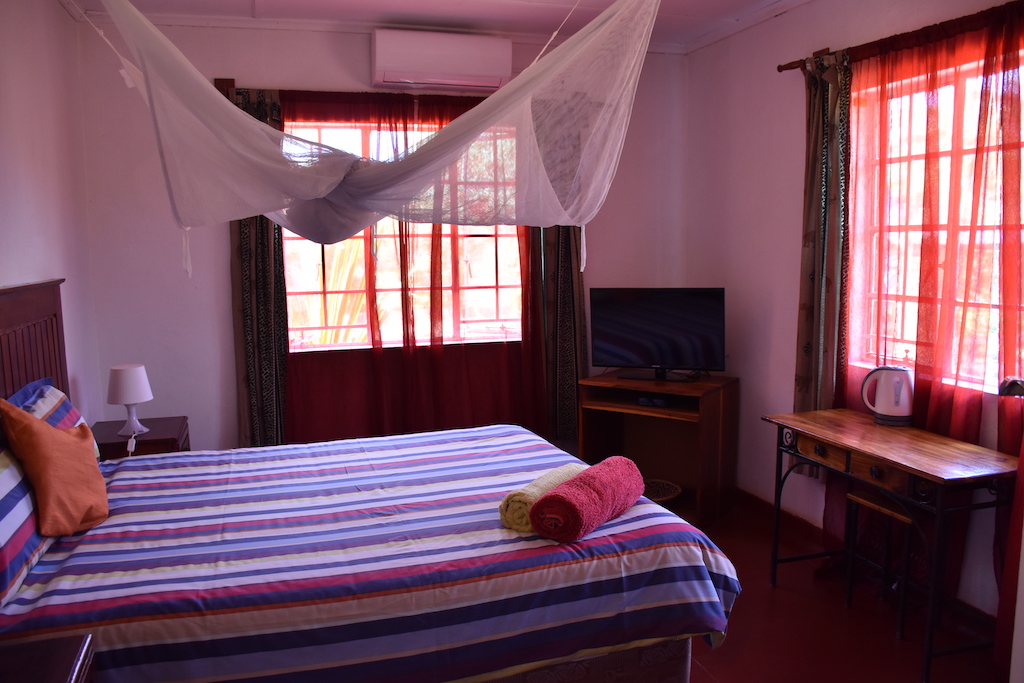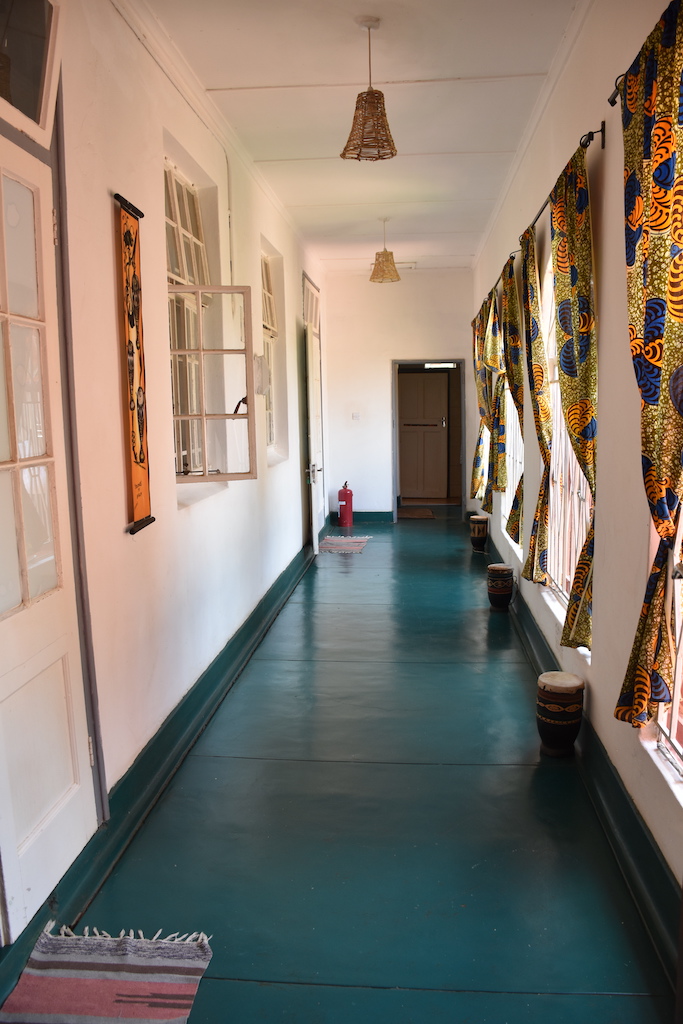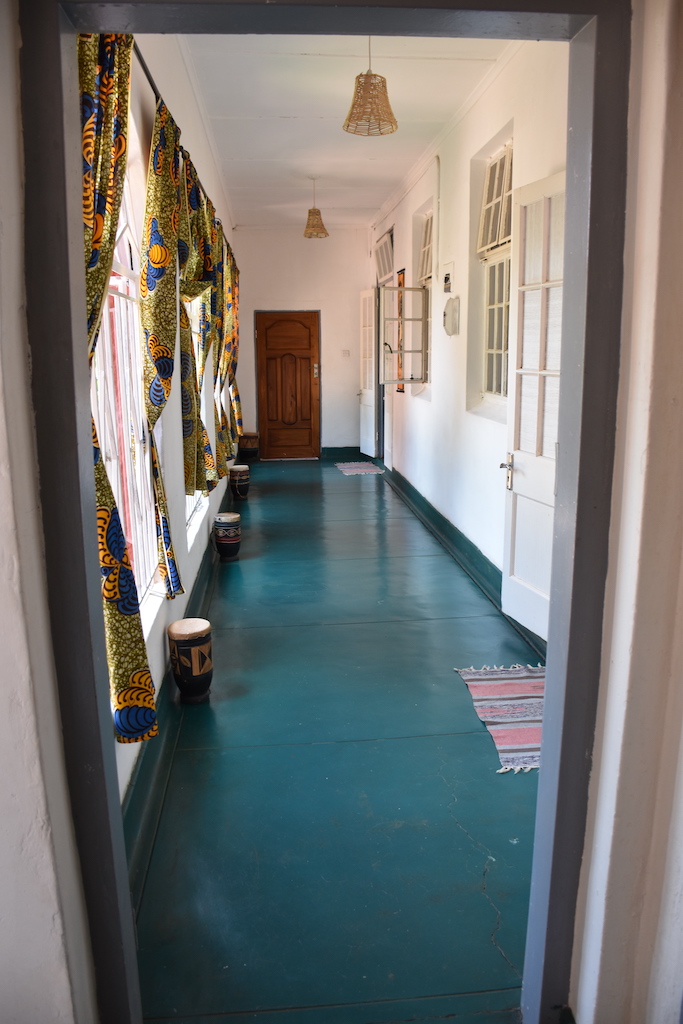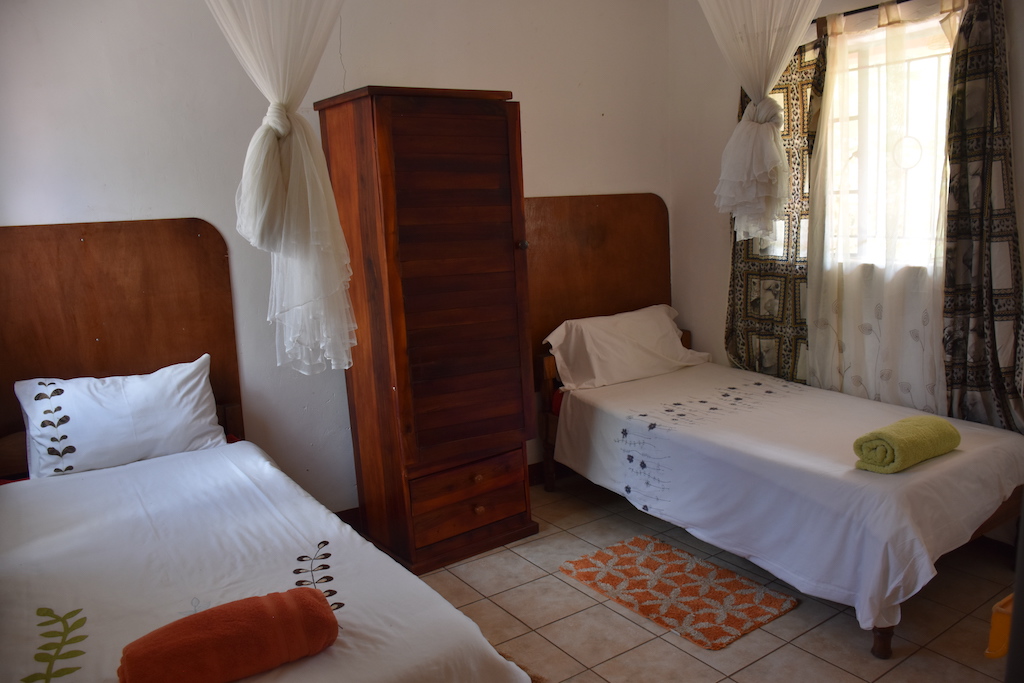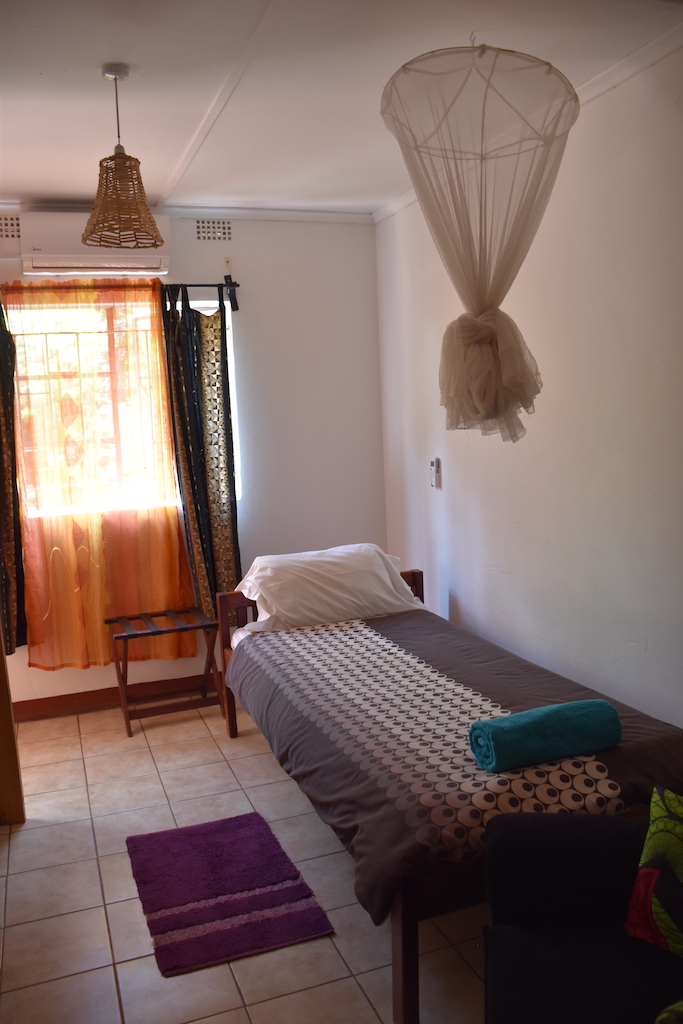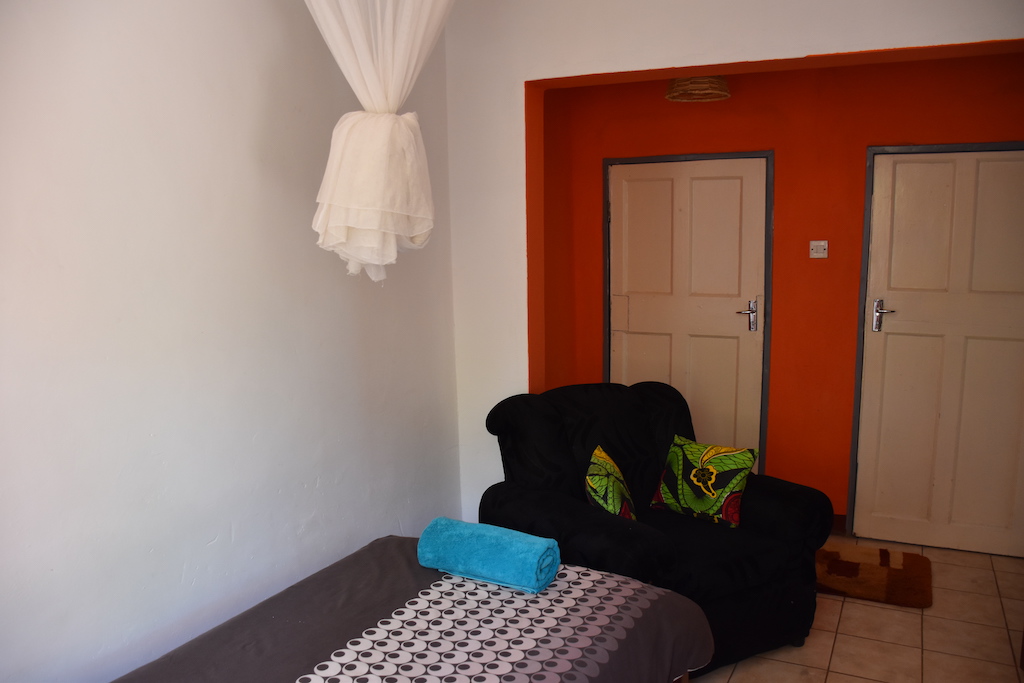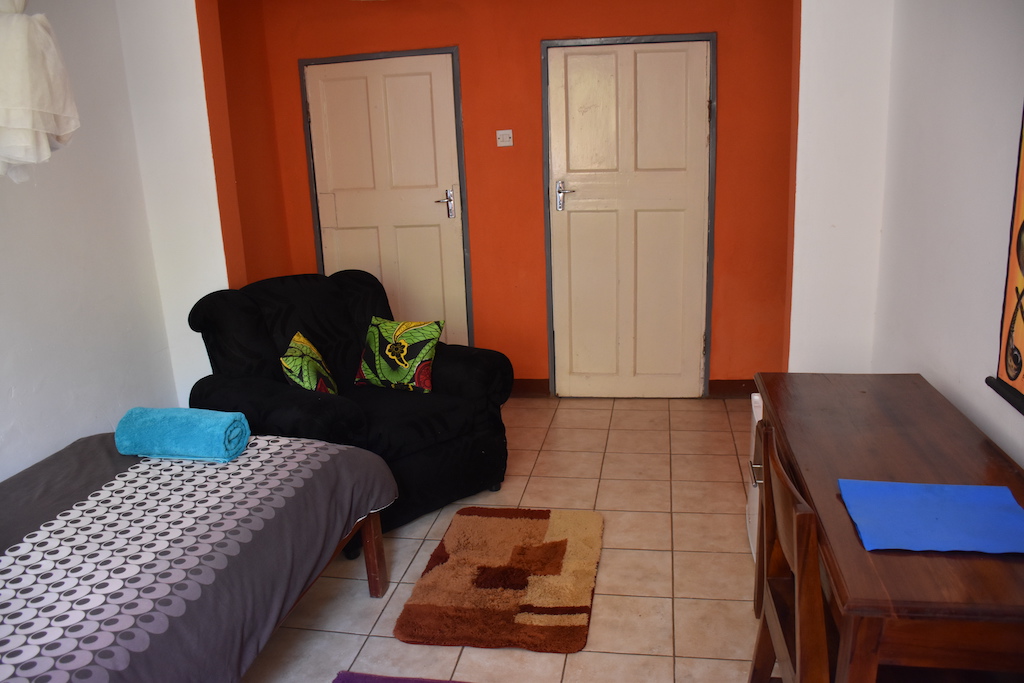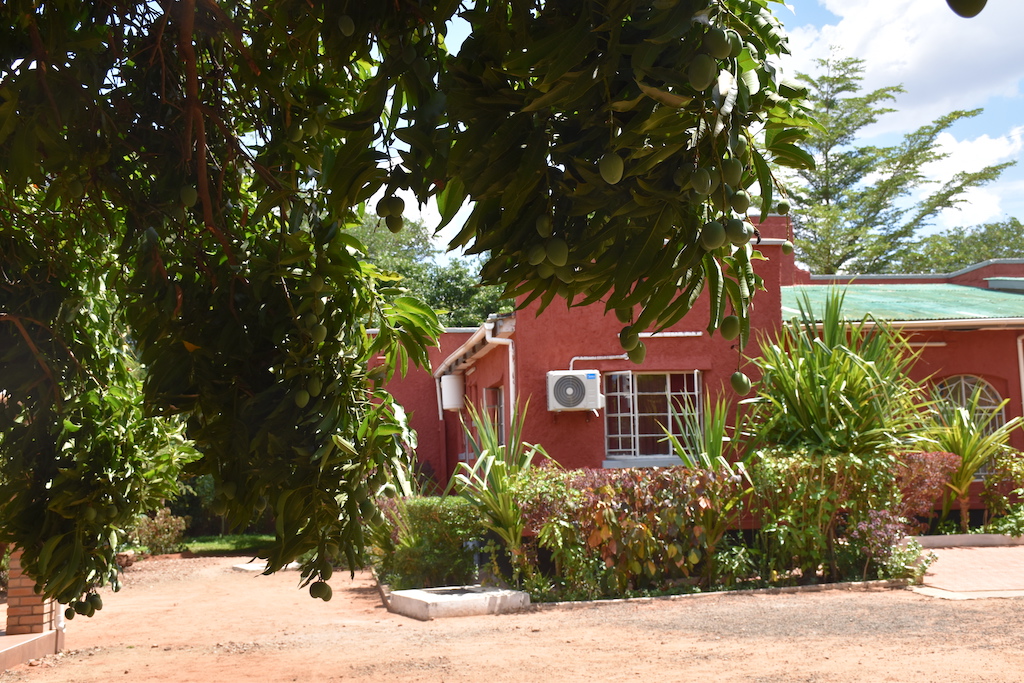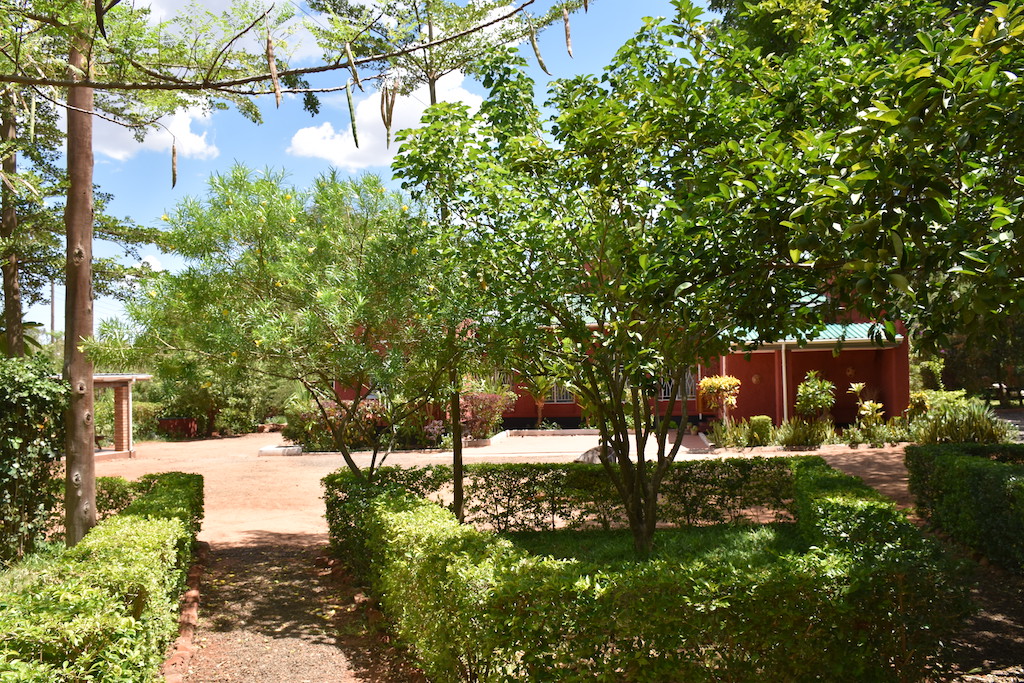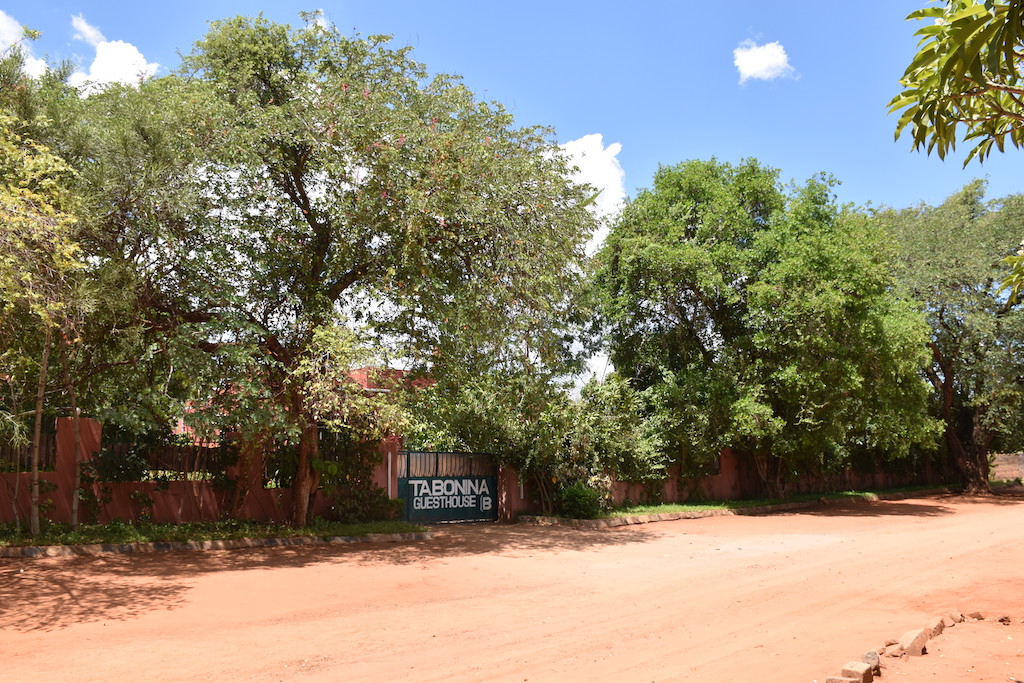 ---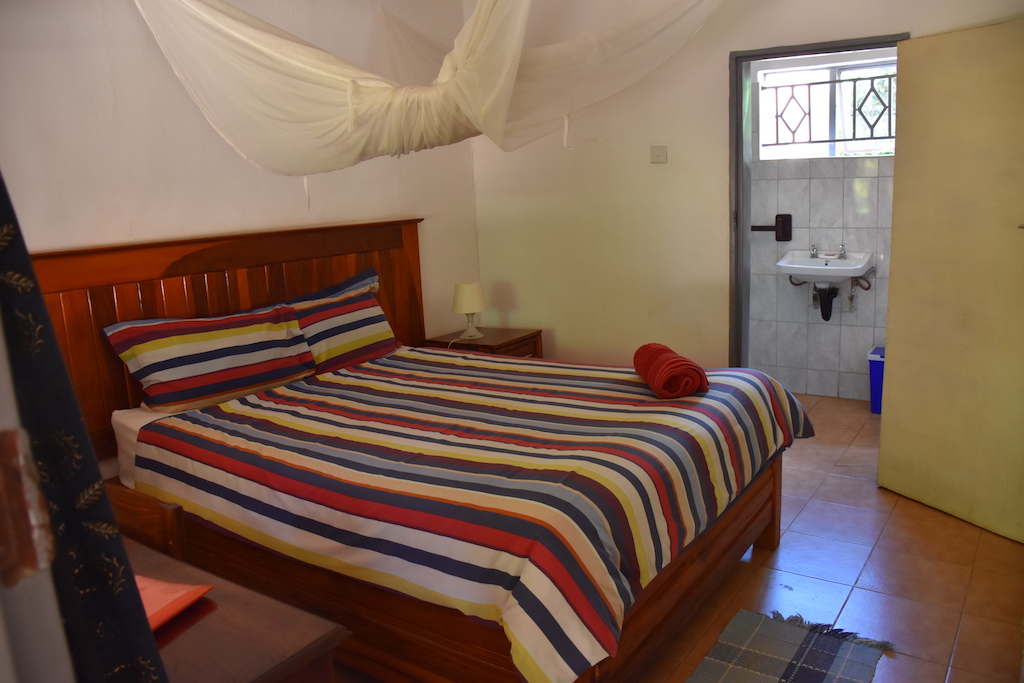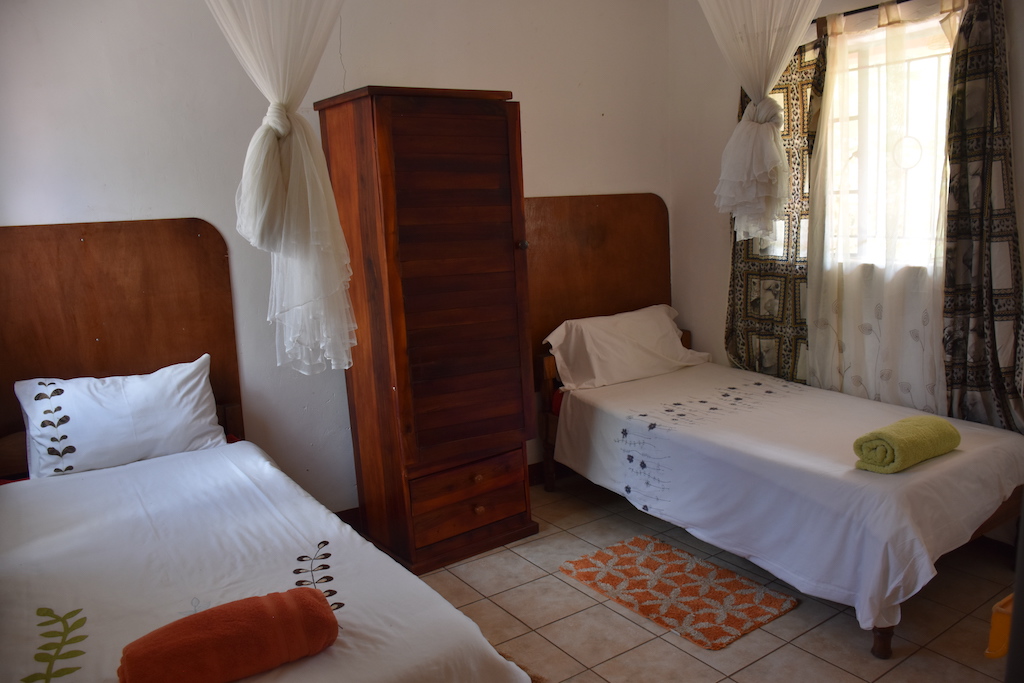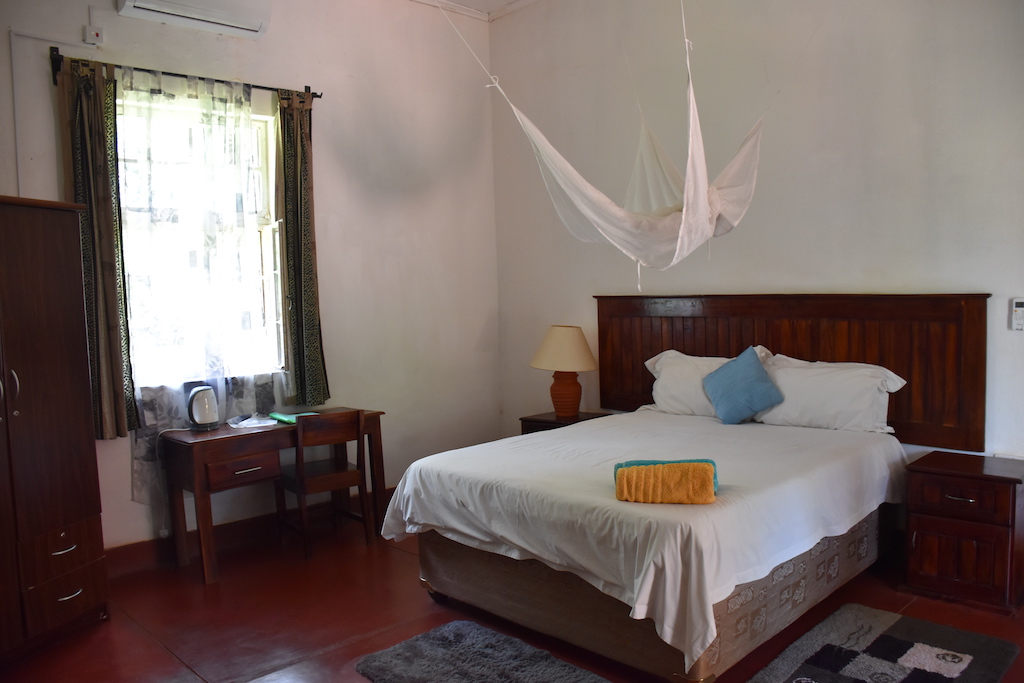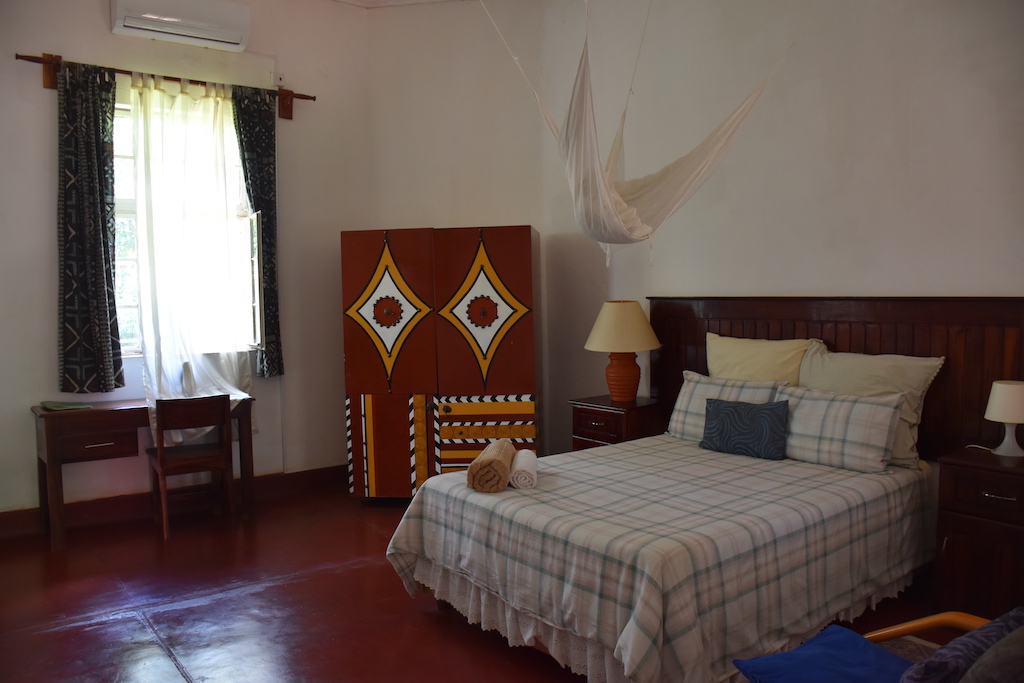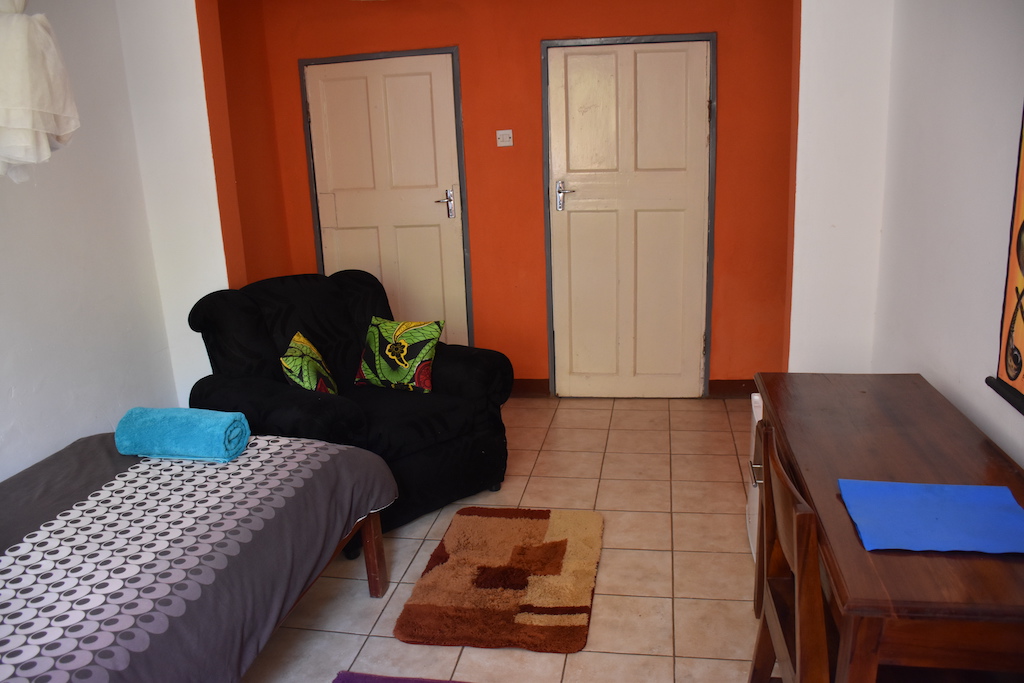 Rooms and Services, Tabonina BIS
Eight spacious and comfortable rooms are all fitted with air-conditioning units, tea & coffee making facilities, and mosquito nets. Six of these are double rooms (A, B, D, F, G, H).
Room E can host three guests. Room C is a family suite made up of two rooms, with a double bed in each.
All rooms come with complimentary continental breakfast (cereals, toasts, tea/coffee/chocolate, jam, butter, banana, homemade mango juice) served in the dedicated area.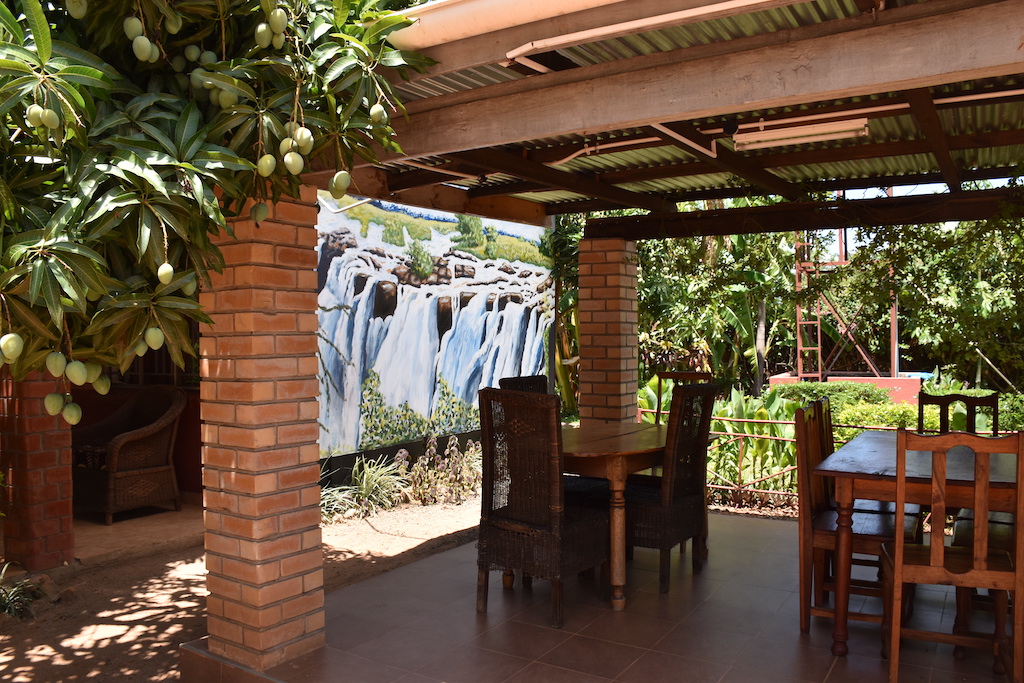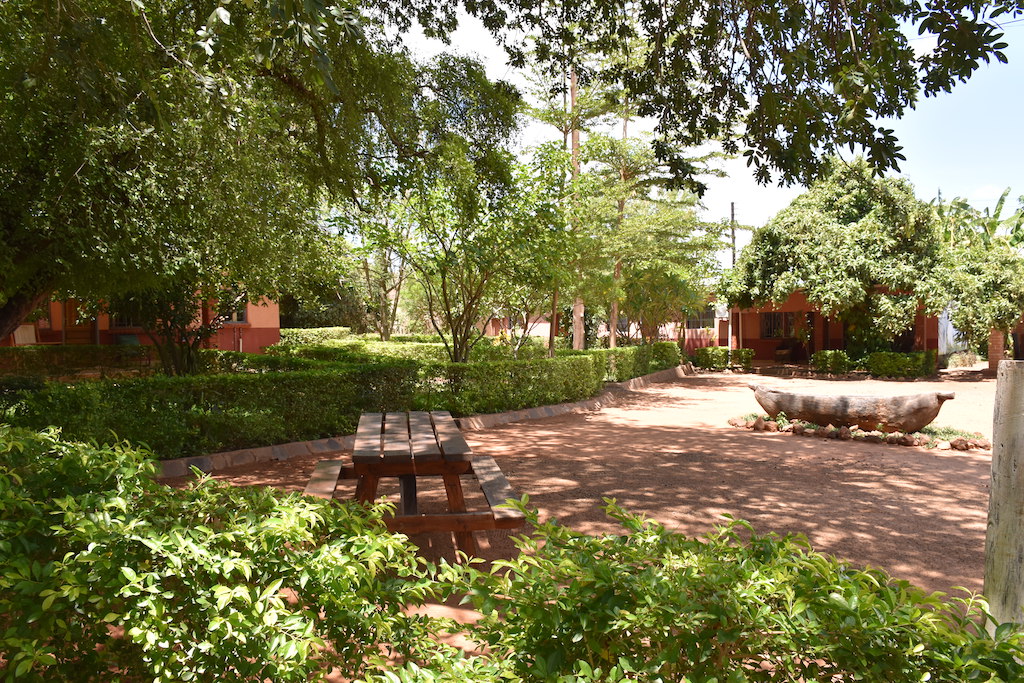 The pristine swimming pool located in our large garden offers the ideal spot to relax after one's day activities.
Free Wifi is available.
| Room | Configuration | Rates (per room/occupancy) * |
| --- | --- | --- |
| Room A | double bed | $40/30 |
| Room B | double bed + single bed | $55/45/35 |
| Room C | family suite – 2 double beds in 2 rooms – TV | $90/70/60/50 |
| Room D | double bed – TV | $50/40 |
| Room E | 3 single beds | $60/50/40 |
| Room F | 2 double beds in 2 rooms | $90/70/60/50 |
| Room G | double bed | $50/40 |
| Room H | double bed | $50/40 |
| Room I | Cottage, sitting room, kitchen, double bed | $70/60 |
* Rooms with fewer occupants, are charged at a lower rate.
How to book a room
If you would like to book a room, please get in contact with us. Details of how to contact us can be found on the contact page.